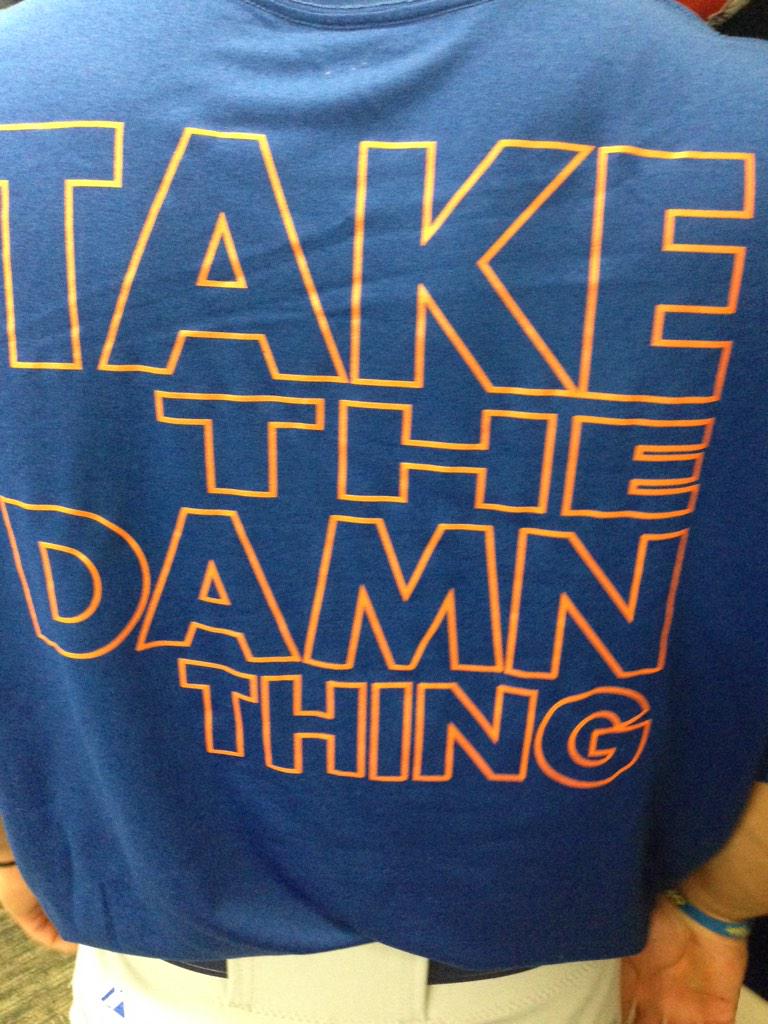 There is now a 0.00% chance the Mets don't win the World Series this year.
If there's one this you need to win the world series, it's talent….. But the Mets don't really have enough of that so instead we're gonna rely on this sweet slogan to carry us to the promise land. And it is an awesome slogan. Bet the house on the Mets winning the World Series with these.
I'm dead serious about these slogans helping. Every great team needs an identity. They need something that brings them all together. Baseball is a looooong season and you need something all of the guys can look at and rally around. Last year the Royals had their Burn the Bridges thing that carried them to the World Series, two years ago the Red Sox had their beards taking them from worst to first. If you've ever played sports you know that games are won on the field but off the field and in the locker room are where championships are won. Talent wins games, chemistry wins World Series.
If a team doesn't have something that brings them together, then the first sign of adversity will destroy them. That's what happened with the '07 and '08 Mets. No identity and when the calender turned to September, they shrivled up and couldn't win a game to save their lives.
This is just the first sign that this Mets team is going to do great things. I could totally see this whole team buying into this. It's a lot of the same guys from last year so it's not like there's a whole makeover. The chemistry is going to be the Mets biggest weapon in 2015 (other than the fact that our starters might never give up a hit).