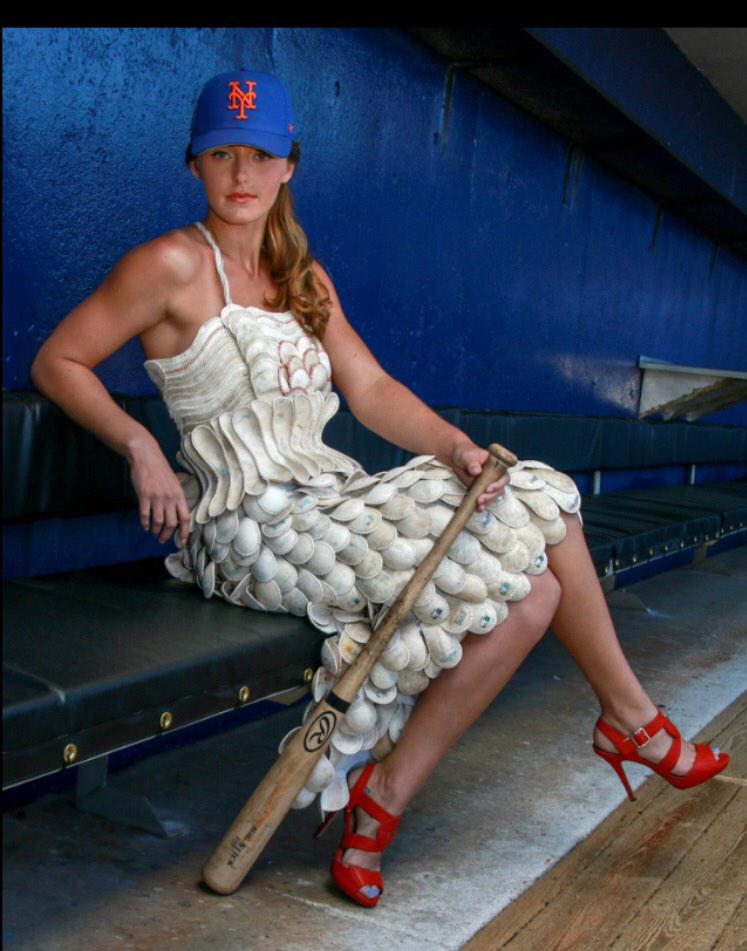 Ladies and gentleman, the future Mrs. Odawg.
Seriously, is this girl perfect or is this girl perfect??? Every Mets fan should want to marry this girl. Apparently she designed this outfit made of 350 baseballs!!! Plus she's REALLY hot. Like really really hot. And not only is she designing outfits, she's campaigning for David Wright for #faceoftheMLB. This is the girl of my dreams. This outfit will be on display at tradition field before it gets sold for charity. I can't conform that she will be auctioned off with the outfit. Her name is Jennifer Hitchner, follow her on twitter, but I swear to god if you try and take her from me I will look for you, I will find you, and I will kill you
BTW- Oh and if you're feeling generous after you give Jennifer a follow, hit me up @Trojan_Condon.